Download
PhenoCapture 9.7 Freeware (Build 994) No Spyware and Adware
Download Program (7z, zip) Alternative Link (zip)
Download User Manual (PDF) Alternative Link (PDF)
Right click or option-click the link and choose "Save As..." to download this file
Notice!
PhenoCapture was incorrectly diagnosed as infected with a virus or malware on Windows Defender and Chrome. We have solved this problem.
Please report if your web browser or antivirus program incorrectly diagnoses PhenoCapture and blocks downloads from this website, or blocks the PhenoCapture program from running on Windows.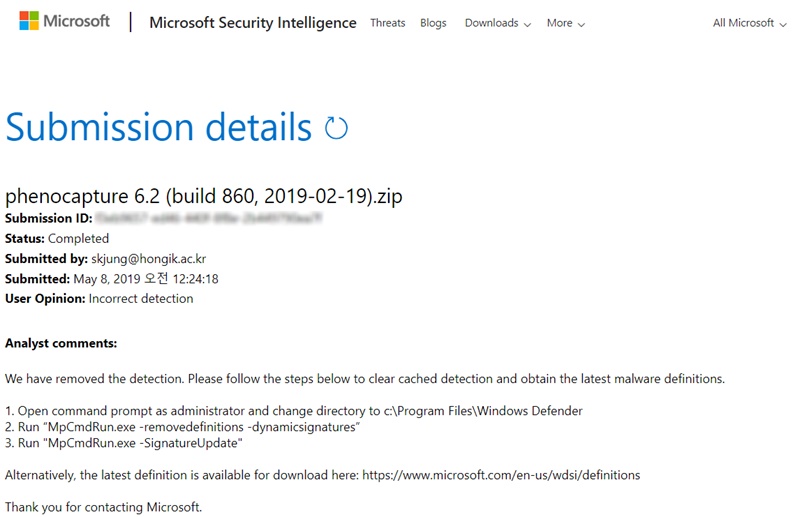 ---
o Installation
System requirement
- Operating system: Microsoft Windows XP, Vista, 7 and 8 Both 32 & 64 Bit OS supported.
- You may have to install Microsoft .Net (dot net) framework 3.5 or higher
- CPU: 800 MHz or higher (Recommend > 2 GHz)
- Ram: 256 MB or higher (Recommend > 1 GB)
- Hard: 10 MB free space for installation
How to install
1. Decompress the file to destination folder
2. Execute PhenoCapture.exe
If PhenoCapture looks blurry on a high dpi monitor, please sharpen it in the following way:
If you like PhenoCapture, please support us.